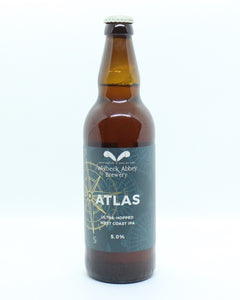 Ultra Hopped West Coast IPA
The Portland Collection has an astonishing compendium of art and books collected by generations of the family at Welbeck. One of the most famous works is The English Atlas, 1680; a beautiful collection of hand drawn and coloured maps created for King James II. 
This American West Coast IPA showcases the best New World hops, bringing both piney resinous and clean grapefruit flavours, which are balanced with English malted barley. Bottle conditioned.
5.0% abv 500ml bottle